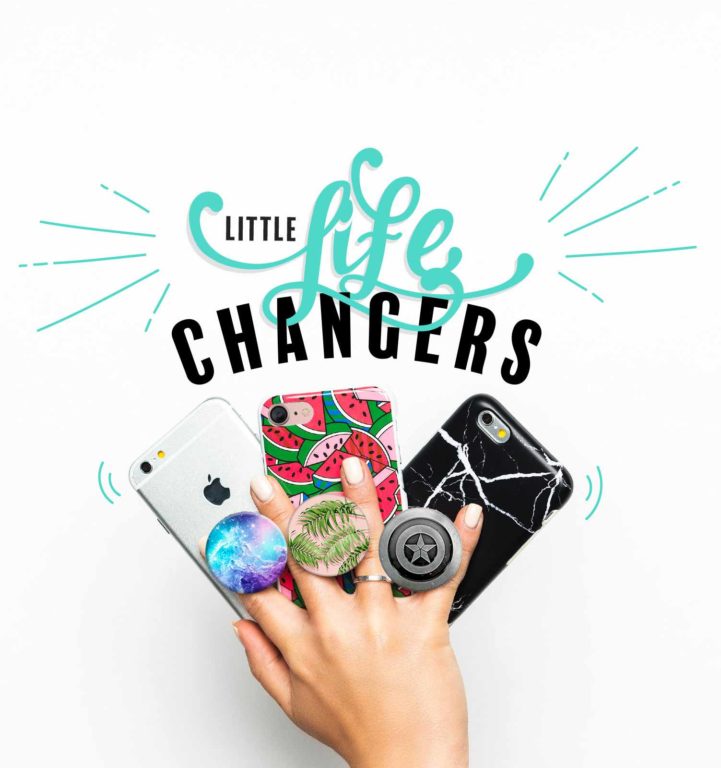 Welcome to PopSockets!
Be fashion forward with the stylish smartphone accessory! Once attached to the back of your device, PopSockets don't just provide a more comfortable and secure grip, they also allow your phone to stand upright – text and type easier or lean back while watching videos and movies!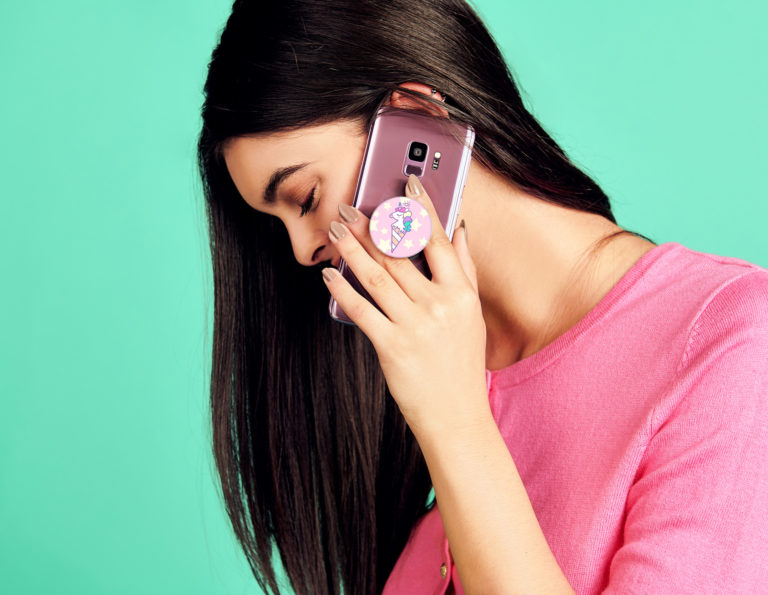 Popsockets the No. 1!
PopSockets are the number one smartphone accessory, conceived in the USA. Finally, the colourful grips are available in Europe! In case you are not familiar with all of PopSockets' features you can find many valuable tips and tricks right here.
Order your favourite design right now from our ONLINE-store!
Here, you can find a huge selection of designs – from fun and colourful, over timelessly sleek and stylish, all the way to elegant and extravagant. You can even find grips made from exclusive materials like wood or aluminium. One of our highlights is our PopSockets-Swarovski  edition: highest quality grips, decorated with genuine, sparkling crystals from Swarovski.
For those looking to take their individual expression even further we offer a special service: We can print your design, logo, picture or text onto PopSockets. Personalised PopSockets offer large ad-space and can be used as perfect company gifts, goodies or party-giveaways. Learn more about how to put your personal touch on PopSockets on our Branding page!
Quality is our top priority
PopSockets are easy to attach – once mounted, they sit securely in place and help you make your life easier. If you want to switch your PopSockets, they can be removed hassle-free and without residue. By the way: Detached PopSockets can be reattached to a different device anytime.
Only the genuine products are reliable! Protect your devices and only trust Popsockets with the © PopSockets.com logo!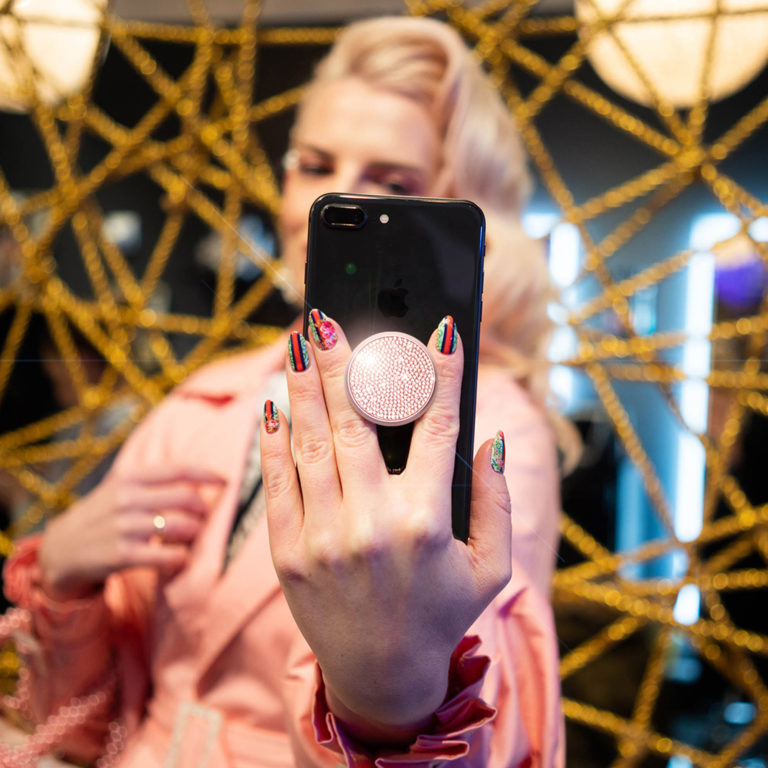 This
individual
are
POPSOCKETS