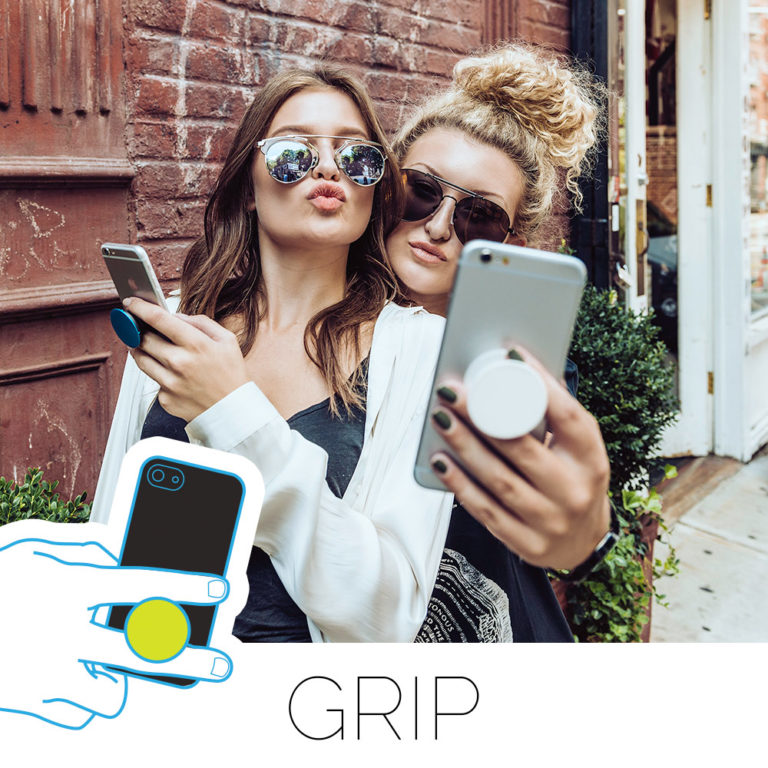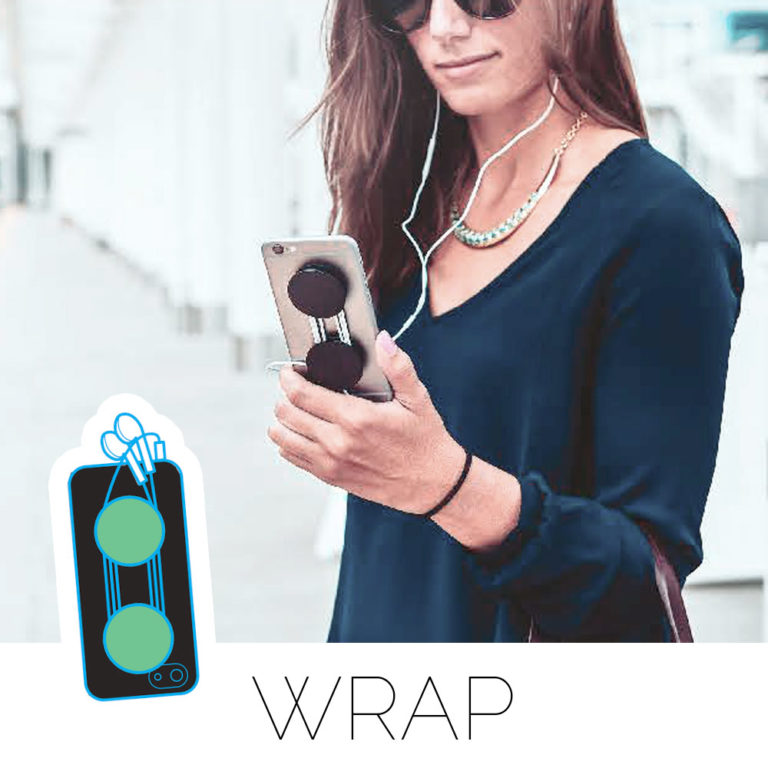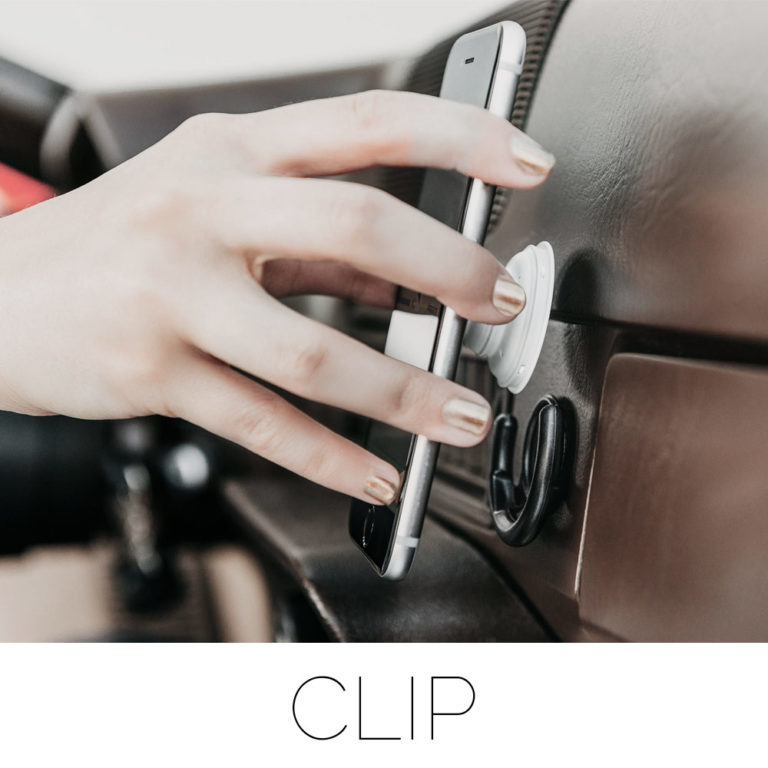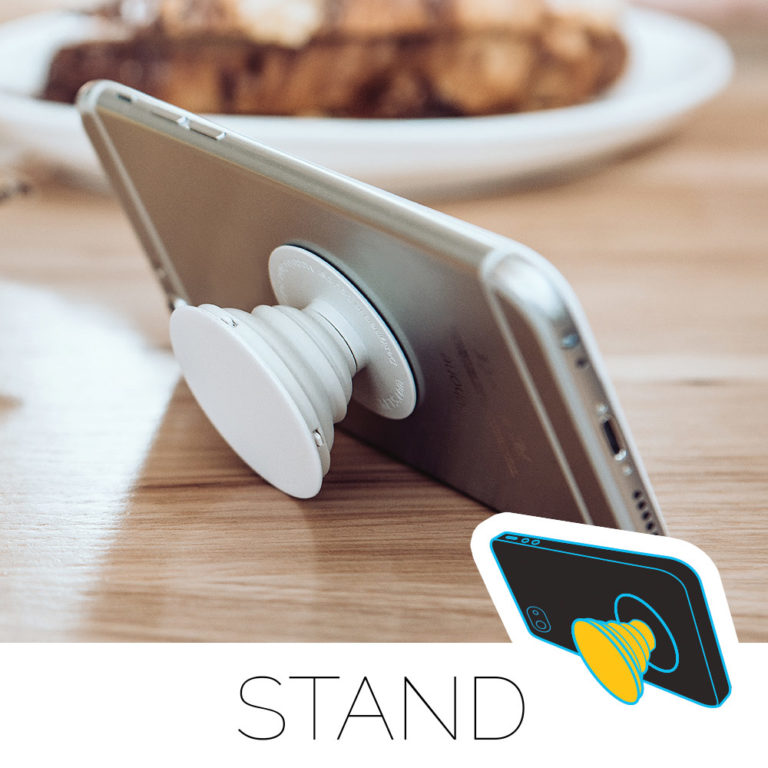 GRIP
PopSockets and smartphones are a match made in heaven. But did you know, that they also work with tablets, mp3-players, e-book-readers and many other devices?
Simply extend the PopSockets button and type, read or take pictures with a secure grip. Let PopSockets protect your devices and make your life easier.

WRAP
You can also use PopSockets to prevent messy and tangled cables. Simply mount two PopSockets on the back of your device, wrap your headphone cords or charging cable around and enjoy always neatly organized cables!


CLIP
With the additional PopSockets Mount you can attach your smartphone to almost any vertical surface: on your car's dashboard, your workplace, refrigerator, bathroom mirror… Simply attach the Mount and clip your smartphone onto it with its PopSocket!

STAND
Make your life more comfortable and enjoy videos and movies hands-free by using your PopSocket to prop up your device wherever you are! No more sliding, no more wobbling and no more repurposing household items for an unsatisfactory viewing experience. PopSockets provide the ideal viewing pleasure and are always by your side!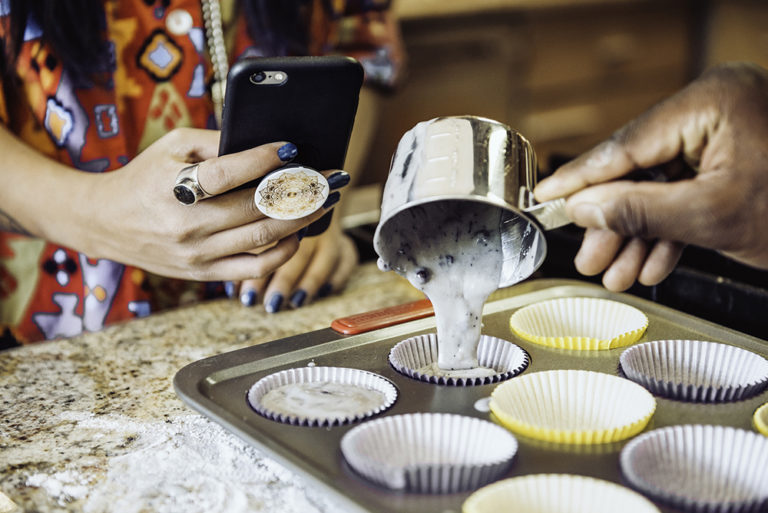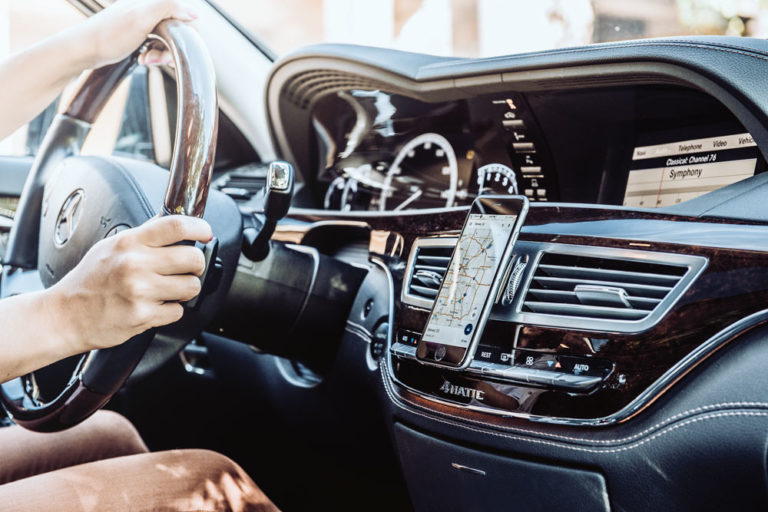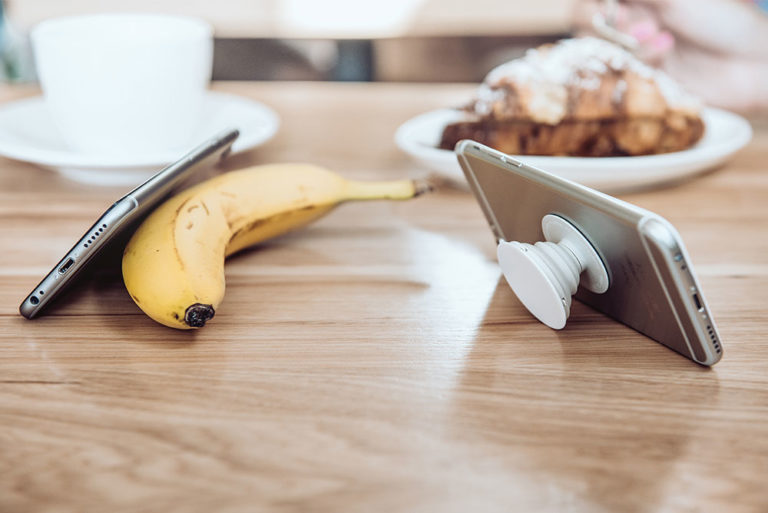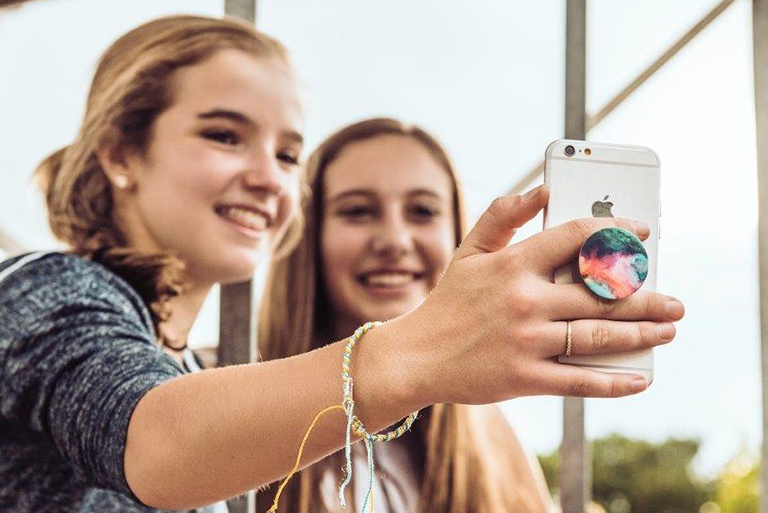 How do PopSockets work?

Simply pull off the protective film on the underside of your PopSocket. Underneath, you will find the specially developed adhesive that not only sticks to your smartphone or tablet reliably, but that can also be removed hassle-free and without residue. Firmly press the adhesive side of your PopSocket onto the back of your device and hold it in place for a few seconds – all done!
On some cases made of silicone or cases with a waterproof coating, PopSockets may not hold perfectly. For those instances, every package contains a small, round, see-through adhesive film, that can be applied between the case and the PopSocket to guarantee a strong bond. You can find detailed instructions here.
Once removed, PopSockets can be reused any time. In case the adhesive surface has collected dirt, it can be easily cleaned with regular soap and water. Ideal for everyone who likes to save money and avoid waste when changing up their style! ♥
Get your individual branded PopSockets now.